BOOK CATALOG
The Discoverers' Lens: A Photographic History of the Simple Microscope 1680 - 1880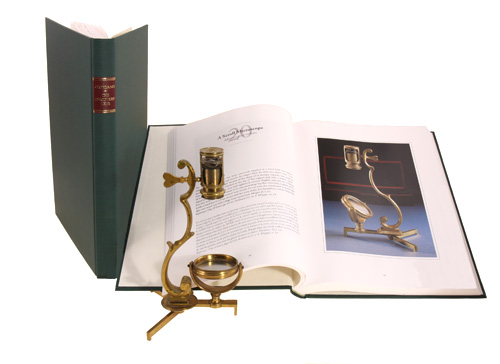 by Raymond V. Giordano

Hard cover, 334 pp.
Standard Edition Book Size - 9" x 13"


Out of Print
Classical Science Press presents The Discoverers' Lens: A Photographic History of the Simple Microscope 1680-1880. This stunning collection of 127 instruments curated by author Raymond V. Giordano showcases the craftsmanship and detail work dedicated to the creation of these magnificent specimens. The volume's large 9-by-13-inch format accommodates extravagantly large images allowing as much detail as possible to be studied through 185 pages of color photos of the instruments and their accessories from a variety of angles.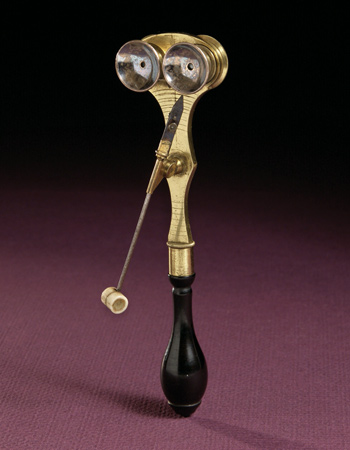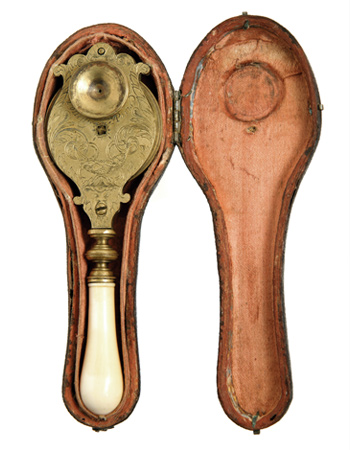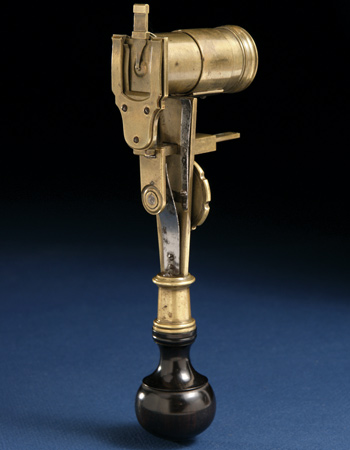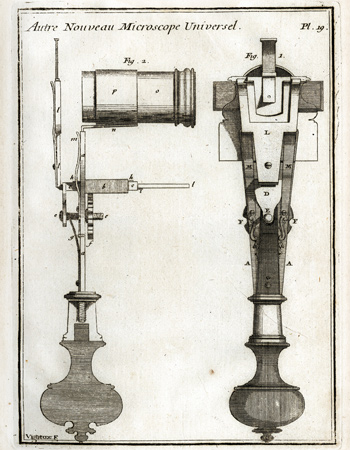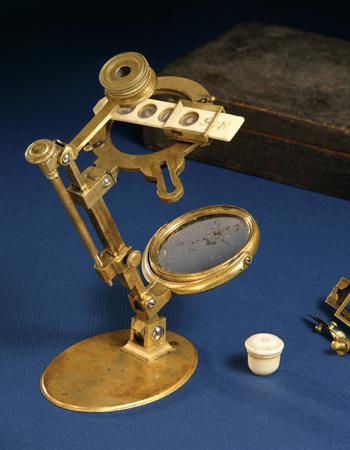 The companion text expounds upon the history of the simple microscope and serves as an excellent primer for the curious as well as a valuable reference guide for collectors and academics alike. The vast majority of the instruments in the Giordano collection have been acquired by the Museum of Confluence in Lyon, France, and the volume features a forward penned by the museum's head curator, Bruno Jacomy, which serves as a thoughtful reflection on the history of the simple microscope as well as its role in the future of scientific discovery.
In addition, Anthony Turner has contributed a scholarly introduction to the simple microscope, which provides a wonderful base of knowledge before readers begin to explore the collection in-depth.
The 334-page cloth, hardbound collector's volume is offered in English with a French translation and serves as an impressive addition to the Classical Science Press catalog.
Reviews
"The Discoverer`s Lens is the volume that will stand the test of time as a vital reference classic, deserving a place in any science museum or botanical library - both public and private. The image values alone are worth the price of entry - cheaper than many Simple Microscopes. Such collected wisdom cannot be dismissed by anyone requiring understanding and insights into the world of Simple and Botanical microscopes. Interested parties should therefore consider their options (a): Buy it now or, (b): Regret your decision in years to come. You have been told. The choice is yours." (Read the full review here)
- Stuart Talbot, Bulletin of the Scientific Instrument Society, No. 116 (2013)
"Raymond V. Giordano's The Discoverers' Lens is an authoritative, eloquently written and thoroughly referenced catalog of the vast simple microscope collection of a scientist/antiquarian book dealer, who I believe has single-handedly significantly raised interest, increased awareness and improved understanding of this diverse and historically important class of antique microscopes. Expertly photographed and presented in an elegantly bound volume, this photographic history will improve one's appreciation for, and understanding of, the microscope and its accessories."
– Joseph Zeligs, M.D.
"Nearly every biology textbook tells us that the compound microscope was invented about 1600 and from then on marvelous discoveries were made about the invisible world of cells and microorganisms. Mention is usually made of Leeuwenhoek and his unusual instruments, but otherwise we are not told much about "simple" microscopes, those that contain only a single lens. The truth is that many, perhaps most, of the important discoveries in cell biology before the middle of the 19th century were made with simple microscopes. These include the discovery of bacteria, sperm, ciliated protozoa, and even the cell nucleus. Until now it was difficult to find a full description of the instruments that made these discoveries possible. But with the publication of Raymond Giordano's The Discoverers' Lens, A Photographic History of the Simple Microscope 1680 - 1880 we now have an incredibly complete and beautiful history of the simple microscope. It begins around 1680 with Leeuwenhoek and ends two centuries later, when improvements in lens design finally made the image from a compound microscope not just bigger but actually sharper than that from a single lens. Altogether 127 instruments are described, all from a collection put together by Giordano and recently acquired by the Museum of Confluence in Lyon, France. Because the book is also intended as a catalog for the collection, the text appears in parallel English and French versions. Magnificent color images of each instrument, taken by Spartan Giordano, are provided at natural size, making it easy for the reader to see just how the parts fit together and how one actually used the microscope. In 1762 M. F. Ledermüller published a beautiful book of hand-colored images of specimens viewed with a simple microscope. He called it (in translation) "Microscopical Delight for the Mind and Eye." This new book on simple microscopes by Ray and Spartan Giordano provides us with just such a delight. "
– Prof. Joseph G. Gall, Department of Embryology, Carnegie Institution for Science