About Us
Classical Science Press specializes in two specific types of publications. The first are scholarly translations of primary source material related to the history of science. These are new translations of carefully selected works, often not widely known. The books are meticulously illustrated and formatted to retain their original character. When appropriate, they are combined with modern works to provide context.

Classical Science Press is also proud to offer contemporary scholarly works authored by both established and new scholars on specific topics related to the history of science. Our aim is to provide a venue for important work that might not otherwise be available to the public.

We encourage inquiries from potential authors. Our established Editorial Review Board will determine the feasibility and level of commitment to be applied to submitted works.

Classical Science Press was founded by Jeffrey Lock and Scott Myers, two long-time friends with a shared love of the art of bookbinding and admiration for wood and copperplate engravers. The desire to collect and study the books of the 17th and 18th centuries, primarily regarding the dissemination of science, was their principal inspiration in establishing the business. Guided by the standards of William Morris, Classical Science Press is a collaborative effort to produce books of science utilizing quality binding, printing, and plate work while combining the standards of the past with the advantages of modern technology.
Get notified when we release new books: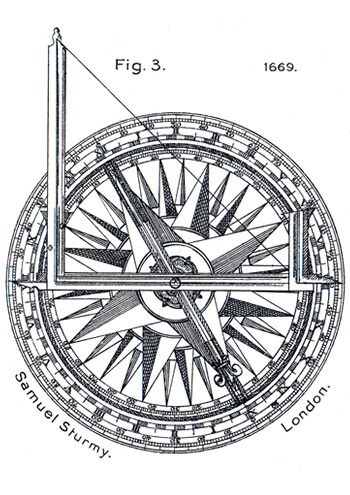 Excerpt from Der Kompass