Editorial Review Board
The following individuals make up our Editorial Review Board and will be reviewing the submitted manuscripts: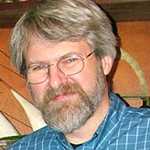 STEVE TURNER
National Museum of American History
Steven Turner is a Curator in the Division of Medicine and Science at the Smithsonian's National Museum of American History. His research specialties are the history of science education and the history and practices of scientific instruments. Turner edits the journal Rittenhouse and, in addition to numerous articles and exhibits, is responsible for the web project "Instruments for Science, 1800-1914: Scientific Trade Catalogs in Smithsonian Collections." In 1994 he received the American History Director's Award for outstanding service and in 2004 received the Smithsonian Affiliations' Award of Excellence.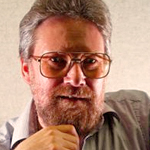 RANDALL BROOKS
Canada Science and Technology Museum, Ottawa, Canada
Randall Brooks has a special interest in assessing the precision of scientific instruments and machines made from the 17th century particularly those based on precision screws, e.g. astronomical micrometers, dividing engines and the scales divided on them. He was editor of the Rittenhouse Journal for five years, and was curator of physical sciences and space and is now Vice-President, Collection and Research Branch, Canada Science and Technology Museums Corporation.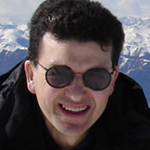 STEPHEN JOHNSTON
Museum of the History of Science, Oxford University, England
Stephen Johnston has been Assistant Keeper at the Museum of the History of Science, University of Oxford since 1995. He carried out doctoral research with Jim Bennett at the University of Cambridge before becoming a curator at the Science Museum, London from 1987 to 1995. His research and teaching focus on topics in the histories of science, technology and mathematics, particularly emphasising scientific instruments and museum collections. His publications range from practical mathematics in 16th-century England to 19th-century computing.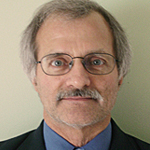 RICHARD KREMER
Dartmouth
Rich Kremer earned his PhD at Harvard in the History of Science and since 1985 has been teaching that subject at Dartmouth College. He also curates Dartmouth's Allen King Collection of Historic Scientific Instruments, and each year teaches a seminar on the material culture of science. Kremer has published on the history of astronomical observing instruments and historic observations, and currently is studying early American surveying apparatus, especially wooden surveyors' compasses made before 1820. He hopes to trace the spread of materials, design and skills from Boston and Philadelphia into the hinterlands.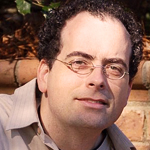 JEAN-FRANCOIS GAUVIN
History of Science, Harvard University
Jean-Francois Gauvin is a Curator at the Collection of Historical Scientific Instruments, Harvard University. He is interested in the relationship between artisans, savants and machines in early modern Europe. He recently received his Ph.D. from Harvard with a dissertation entitled Habits of Knowledge: Artisans, Savants and Mechanical Devices in Seventeenth-Century French Natural Philosophy. He has co-written and edited prize-winning volumes on globes and abbe Nollet when he was a curator at the Stewart Museum in Montreal. He also wrote several articles and book reviews dealing with instrument making. His website is: http://jfgauvin2008.wordpress.com/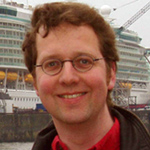 KLAUS STAUBERMANN
Principal Curator of Technology at National Museums Scotland in Edinburgh
Klaus Staubermann works on designs and practices in the history of science and technology and their reconstruction and has published numerous articles and books on the subject. Klaus was Head of Astronomy at the Berlin Technology Museum and Curator of Science at the Utrecht University Museum. He has been a Postdoctoral Fellow at the Dibner Institute for the History of Science and Technology at MIT and obtained a PhD in the History and Philosophy of Science from Cambridge University in 1999. He was also a Visiting Fellow at the Max Planck Institute for the History of Science in Berlin and at the Deutsches Museum in Munich.