BOOK CATALOG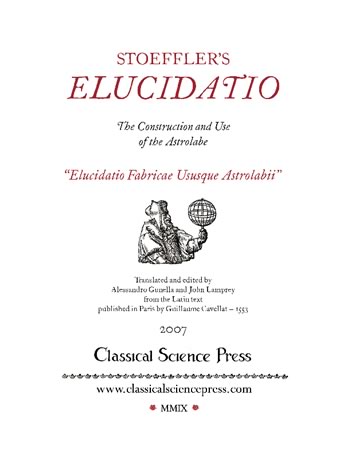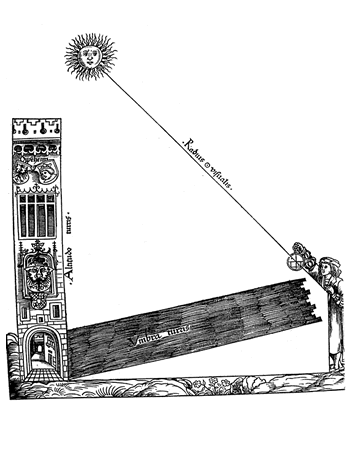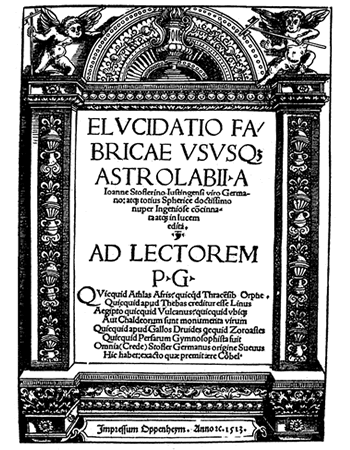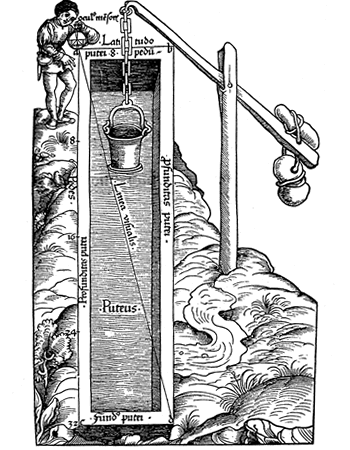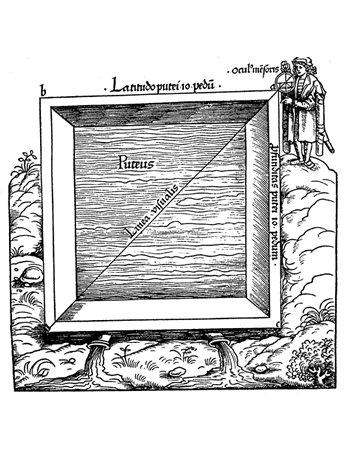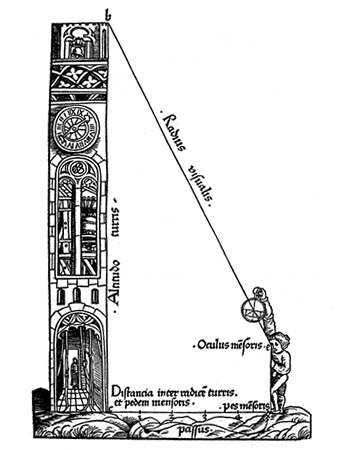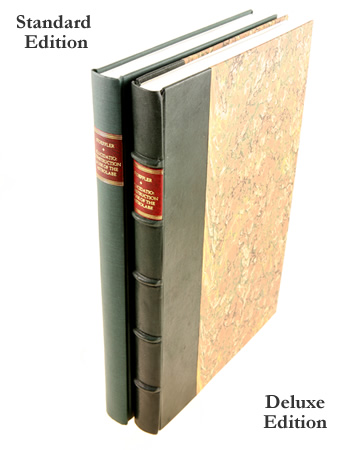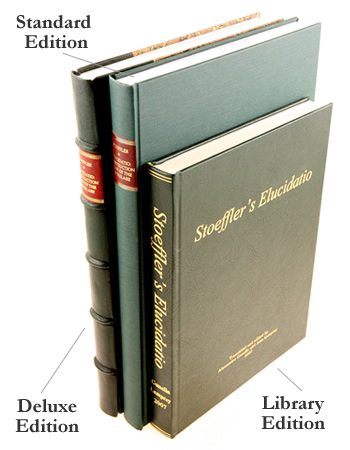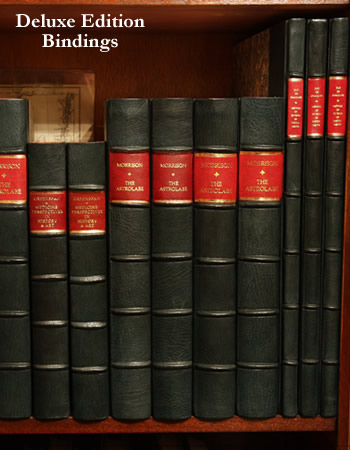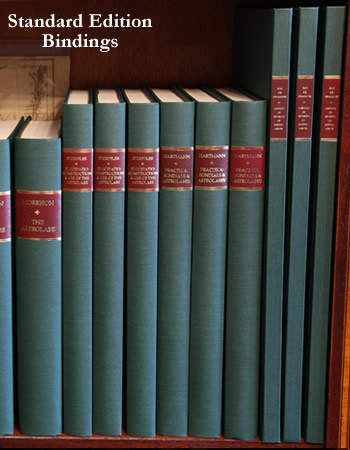 Stoeffler's Elucidatio - The Construction and Use of the Astrolabe
Translation by Alessandro Gunella and John Lamprey, 2007

Hard cover, 249 pp.
Library Edition Book Size - 8 5/8" x 11" (Very limited quantities)
Standard Edition Book Size - 9 3/4" x 13 3/4"
Deluxe Edition Book Size - 9 3/4" x 13 3/4"

Nearly five hundred years ago, one of the most popular books ever written on the construction and use of the astrolabe, Elucidatio fabricae ususque astrolabii, was authored by Johannes Stöffler (1452-1531), a professor at the Tübinghen University in Germany. It was first published in 1512/13 by his printer, Jacob Köbel and was an immediate success with astronomers, mathematicians, astrologers (speculators of the sky), surveyors, and other students of the good arts, and has been cited by virtually every author on the subject ever since. By 1619, Elucidatio had gone through sixteen editions, mostly in Latin, but also in French and German. At last, a modern edition of Stoeffler's Elucidatio is now available, and in English.
Part One - The Construction
Front of the Astrolabe
Back of the Astrolabe
Part Two - The Uses
Using the Astrolabe
Astrology
Measuring
---
Praise for Stoeffler's Elucidatio:
"Just a glance through shows me that it reaches the same high standard of translation and presentation as your previous work.   Congratulations." 
- Dr. Allan Mills, March 15, 2007

"I ... congratulate you on producing such an important volume and finally making Stoeffler available to us all in a most useful edition."
- Professor David King, March 22, 2007

"...congratulations on a beautiful job. I will of course put a long Notice in the Journal for the History of Astronomy, ... .  I am glad to see that you have included the larger pictures from the original 1513 edition.  The new drawings seem particularly clear, so I think this will be a highly desirable book for early instrument aficionados!"
- Professor Owen Gingerich, March 6, 2007

"Both you and Alessandro Gunella have produced a clearly printed and very useful edition of Stoeffler's great work which I am sure will be appreciated by all lovers of ancient astronomical instruments."
- Robert H. van Gent, March 7, 2007

---
Classical Science Press also offers a Deluxe Collector's Edition of this volume. The edition is quarter-bound in goatskin with raised bands, leather-embossed spine label, and marbled boards.